History and Philosophy of Medicine
Universität Bielefeld
Postfach 100131
33501 Bielefeld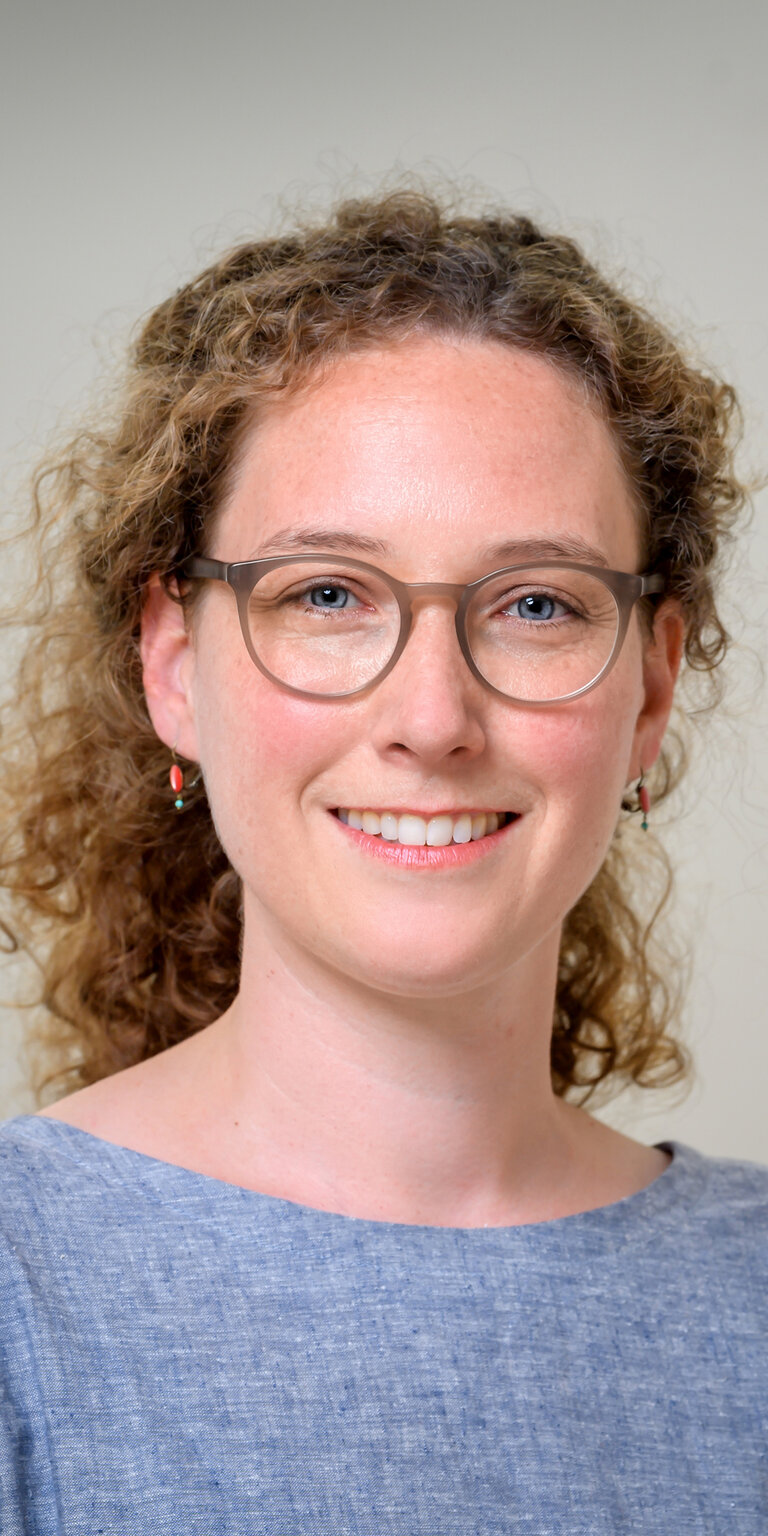 Research areas
History and Philosophy of Biomedical Sciences

Demarcations in disease classifications

Historical epistemology of uncertainty and validity of biomedical models
Resume
Since 2022
Professor for History and Philosophy of Medicine, Bielefeld University

Since 2021
Research group leader at the Max Planck Institute for the History of Science, Berlin

2015-2021
Research Scholar at the Department of History at Humboldt-Universität zu Berlin, funded through Branco Weiss Fellowship of ETH Zurich

2013-2015
Research Scholar at the Max Planck Institute for the History of Science, Berlin

2012-2013
Postdoctoral Research Fellow at the Philosophy Department of Humboldt University Berlin

2012
Prize for Philosophy in Psychiatry of the German Society for Psychiatry, Psychotherapy and Neurology

2012
PhD in history, theory and ethics of medicine at the Johannes Gutenberg University Mainz (Dr. rer. physiol.) within the framework of a German-French doctoral program with the École normale supérieure, Paris

2011
Young Researcher, 61st Lindau Nobel Laureate Conference, nominated and sponsored by the non-profit Hertie Foundation

2011
Visiting Scholar at the Département de Philosophie, École normale supérieure, Paris, supported by the Franco-German University

2008-2012
PhD in History, Philosophy and Ethics of Medicine, University Medical Center Mainz, under a German-French doctoral program with the Ecole normale supérieure, Paris

2003-2008
Diplom (equivalent to M.Sc) in Molecular Biomedicine, University of Bonn, with research stays at the Robert Koch Institute, Berlin, Humboldt University Berlin, and the Max Planck Institute for Biophysical Chemistry, Göttingen

2006-2007
Fellow of the Studienkolleg zu Berlin, funded by the Studienstiftung des deutschen Volkes and the non-profit Hertie Foundation in cooperation with the Wissenschaftskolleg zu Berlin and the Berlin-Brandenburg
Academy of Sciences and Humanities
Selection of
publications
Hendriksen, Marieke, Christian Joas, Lara K. Keuck, Dominik Knaupp, Fabian Krämer, and Kärin Nickelsen (2022):

Editorial.

Berichte zur Wissenschaftsgeschichte 45 (1–2): 7–9. doi.org/10.1002/bewi.202280105.

Keuck, Lara K., and Katrin von Lehmann (2021):

'Ich kann es nicht denken, ich muss es tun': Entwicklung künstlerischer Praxis im Austausch mit der Wissenschaftsgeschichte, ein Gespräch.

In R. Schrohe (Ed.), Lehmann, Katrin von: Textura performativa 5 (pp. 25-29). Berlin: Distanz Verlag.

Keuck, Lara K. (2020):

A Window to Act? Revisiting the Conceptual Foundations of Alzheimer's Disease in Dementia Prevention.

In A. Leibing, & S. Schicktanz (Eds.), Preventing Old Age and Decline? Critical Observations on Aging and Dementia (pp. 19-39). New York: Berghahn Books.

Keuck, L. K., & Freeborn, A. (2020):

The Limits of Biomarkers. Contemporary Re-Phrasings of Canguilhem.

In P.-O. Méthot (Ed.), Vital Norms: Canguilhem's "The Normal and the Pathological" in the Twenty-First Century (pp. 346-367). Paris: Hermann.

Keuck, L. K. (2019):

DSM und ICD oder die Schwierigkeit, Psychosomatisches zu klassifizieren.

In A. Geisthövel, & B. Hitzer (Eds.), Auf der Suche nach einer anderen Medizin: Psychosomatik im 20. Jahrhundert (pp. 448-463). Berlin: Suhrkamp.

Keuck, L. K., Rekowski, S., & Heesen, A. t. (2018):

Angewandte Geschichtswissenschaft oder Historisierung der Anwendung: Für eine Wissenschaftsgeschichte der Oral History.

BIOS: Zeitschrift für Biographieforschung, Oral History und Lebensverlaufsanalysen, 31(1), 35-44. doi:10.3224/bios.v31i1.04.

Keuck, L. K. (2018):

History as a Biomedical Matter: Recent Reassessments of the First Cases of Alzheimer's Disease

History and Philosophy of the Life Sciences, 40(1, Article 10): 10. doi:10.1007/s40656-017-0177-7.
Activities
On the role of the humanities, social sciences and law in political debates. What are the functions and consequences of their involvement?

Topics:

Starts on

07.10.23

Event access: Internal

Berlin

As part of the project "Lucid Dreaming, Now and Then", medievalist Racha Kirakosian (Albert-Ludwigs-Universität Freiburg and Hamburg Institute for Advanced Study) is organising an internal workshop on "Mental Images in the Middle Ages and Neuroscience - New Perspectives".

The ability to see images before "the inner eye" was theoretically discussed in scholastic writings in the Middle Ages as well as critically presented in literary texts. Mental images such as visions, daydreams and sleep dreams played an important role in epistemological processes, religious experiences and artistic arguments for the question of finding and representing truth. Despite their importance for the historical understanding of the human brain, however, medieval concepts of "inner vision" remain under-researched. Can current findings from the neurosciences help to open up the medieval sources in a new way? And, conversely, can ideas from the Middle Ages inspire innovative experiments in the field of neuropsychology? The Hamburg workshop will address these questions by bringing together scientists from the relevant fields for an interdisciplinary discussion.

Topics:

Starts on

23.06.22

Event access: Internal

Hamburg Institute for Advanced Study

We all change roles in different life situations. This is not different in science, as the Covid-19 situation shows particularly clearly with regard to the role of scientists, for example as communicators and advisors of politicians. But role changes are also omnipresent as an object of science. Issue 27 of JAM approaches the topic from different perspectives.

Topics:

Berlin 2020