Medizingeschichte/Wissenschaftsgeschichte
Charité - Universitätsmedizin Berlin
Institut für Geschichte der Medizin und Ethik in der Medizin
Thielallee 71
14195 Berlin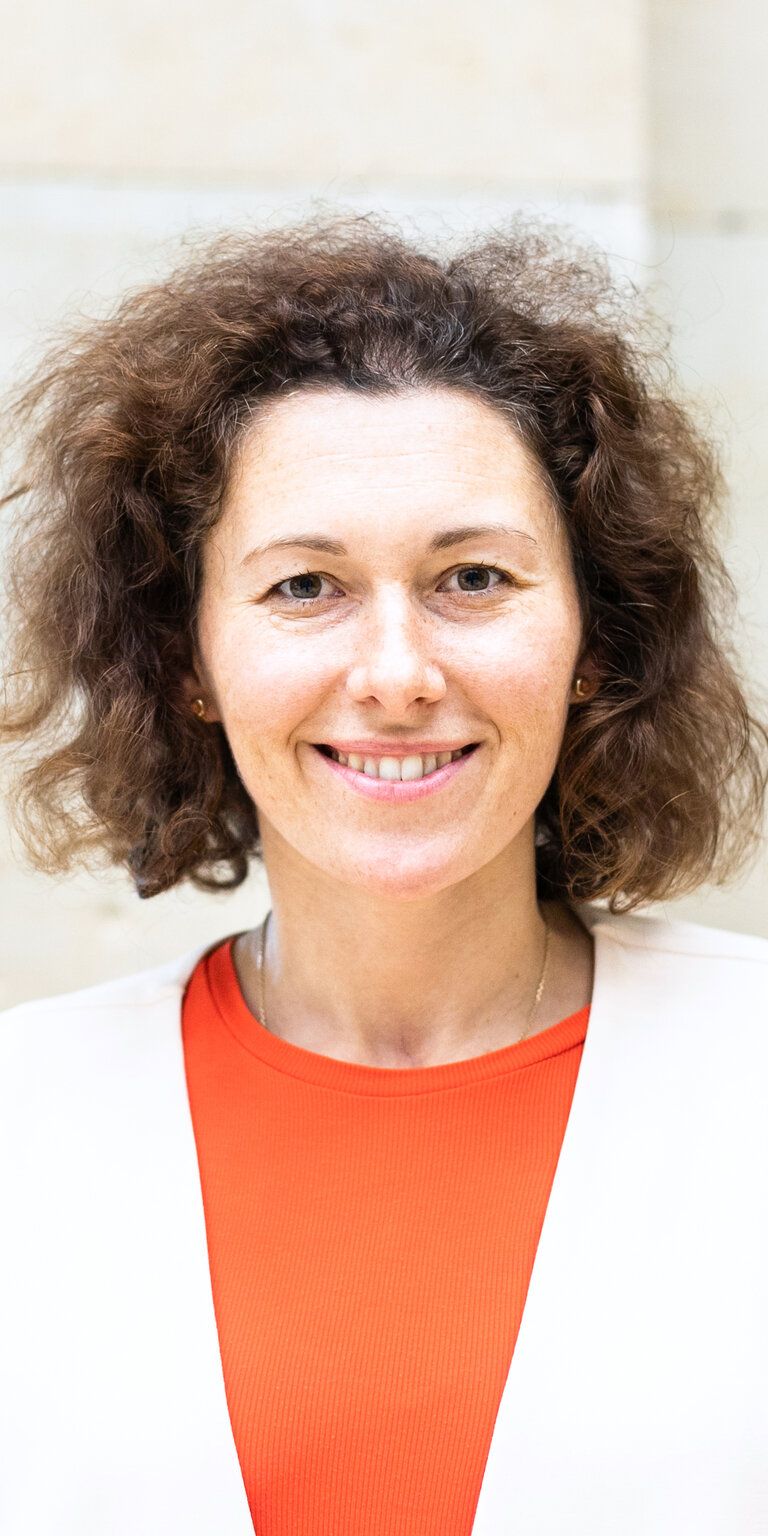 Research areas
History of pregnancy and reproductive medicine in the 20th century

History of human genetics, genetic counselling and genetic diagnostics

Visual and material cultures of the sciences in the 20th century

History of anatomical pictures

Urban history and politics of memory
Resume
Since 05/2021
Professor of the History of Medicine at the Charité Universitätsmedizin Berlin

Since 2020
Together with Jesse Olszynko-Gryn (Glasgow) head (PI) of DFG/AHRC joint project Risky Hormones, Pregnant Patients and the Contested Science of Birth Defects: The rise and fall of hormone pregnancy tests, 1950-1980s.

Since 2019
Scholarship holder of the Brigitte-Schlieben-Lange-Programme and head (PI) of the BMBF/DLR research group "Risk Children". A scientific and social history of pregnancy and reproduction.

2015-2021
Research assistant at the Institute for History and Ethics of Medicine at the University of Heidelberg

2016
PhD at the University of Vienna (Dr. phil.) in history with focus on the history of science

2015
AFK and Stimulation Fund (NL) Research Fellowship for Arts Based Research

2010 - 2014
FWF Fellowship within the Graduate Program 'The sciences in historical, cultural and philosophical contexts' at the University Vienna

2013
Predoctoral Research Fellow at the Max Planck Institute for the History of Science Berlin

2013
Member of a Historian's Commission for the Naming of Traffic Areas in Public Space, Institute for Contemporary History and Association for the Scientific Analysis of Contemporary History, Vienna

2012
Visiting Scholar at the Department of History and Philosophy of Science, University of Cambridge

2011 - 2014
Research fellowship at the Medical University of Vienna within the framework of two interdisciplinary projects to explore the interfaces between the arts and medicine

2003 - 2008
Historical studies with a focus on cultural studies and contemporary history at the university of Vienna and Rome

2001 - 2003
College for Cultural Management and Business Administration, Vienna
Selection of
publications
Nemec, B and Olszynko-Gryn, J. (2021). In: Reproductive Biomedicine and Society Online.

Schering's Duogynon and the Post-Thalidomide Debate Over Iatrogenic Birth Defects in West Germany.

Nemec, B/ u.a. (Eds.) (2021), V & R unipress Wien.

Medizin in Wien nach 1945. Strukturen, Aushandlungsprozesse, Reflexionen. 650 Jahre Universität Wien – Aufbruch ins neue Jahrhundert, Bd. 6.

Nemec, B (2020), Wallstein.

Norm und Reform. Anatomische Körperbilder in Wien um 1925.

Nemec, B (2019/forthcoming). In: McFarland, R./Zechner, I./Vasold, G. (Hg.) Red Vienna Sourcebook, Camden House.

Health Care and Social Hygiene (Buchkapitel).

Nemec, B and Zimmer, F. (2019), NTM 27 (1), S 39-78.

Wie aus Umweltforschung die genetische Pränataldiagnostik entstand.

Nemec, B and Schwarz, W.M. (2019). Praxis. Katalog zur Ausstellung im Wien Museum/MUSA, 58–61.

Afrika Singt! Rotes Wien Global. In: Schwarz/Spitaler/Wikidal: Das Rote Wien. Ideen. Debatten.

Sonja Bäumel, Hanne L.P. Tytgat, Birgit Nemec, Ruth Schmidt, Loo Wee Chia, Hauke Smidt (2018)

Fifty Percent Human – How art brings us in touch with our microbial co-habitants. In: Microbial Biotechnology 11 (4), S 571–574.

Nemec, B (2018)

Knowledge Landscapes of Anatomy in Periods of Political Change, Wiener Klinische Wochenschrift. Sonderheft "Anschluss" March 1938: Aftermath on Medicine and Society.

Nemec, B./Moser, G. (2017), Heidelberg: Springer.

Counselling, Risk and Prevention in Human Genetic Early Diagnosis in the Federal Republic of Germany. In: Heike Petermann, Peter Harper, Judith Friedman, Susanne Doetz (Hg.), History of Human Genetics.

Angetter, D / Nemec, B. / Weindling, P./ Druml, C. (Hgs.) (2018), V & R unipress Wien

Strukturen und Netzwerke – Medizin und Wissenschaft in Wien 1848–1955. 650 Jahre Universität Wien – Aufbruch ins neue Jahrhundert, Bd. 5.

Nemec, B. (2015), S 44–71.

Anatomical modernity in Red Vienna. Julius Tandler's textbook for systematic anatomy and the politics of visual milieus. In: Sudhoffs Archiv 1/2015.