Augmented Smartness
What influences does digitization have on society and its structures (law, politics, etc.), organizations, organizational networks and professions and to what extent is it shaped by them? How do they relate to the potential of new technologies and digital innovations?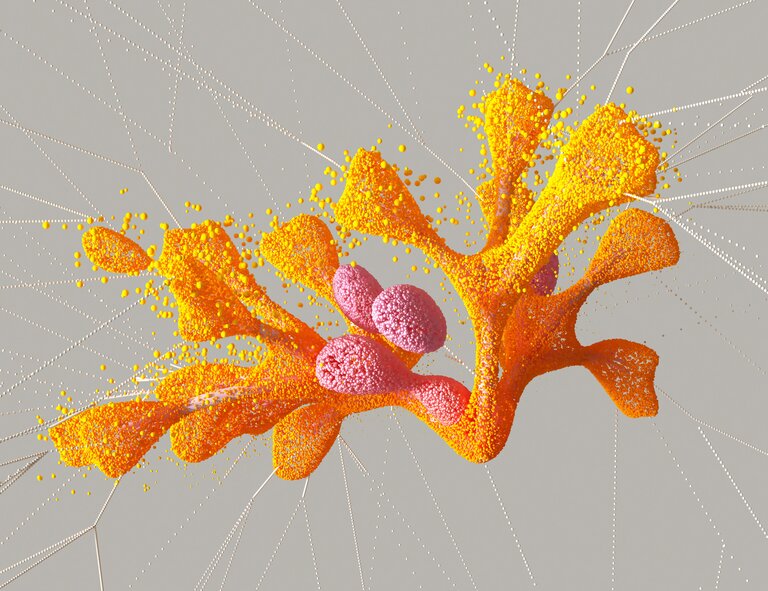 The potentials of new types of technologies and digital innovations are receiving enormous political and scholarly attention. In the course of the digital transformation, data is attracting particular attention as a new resource for innovation. The innovation potential of digital tools is identified in a broad spectrum of fields of action, such as the optimisation of decisions and the "fairer" distribution of resources and legal goods.
At the same time, voices are growing louder across different disciplines that criticise the common idealisation and de-contextualisation of digital technologies and call for a socially embedded and technically enlightened perspective on digital technologies. After all, data are generated context-specifically and carry this genesis within them. Moreover, digitalisation not only influences society, but is shaped by social structures such as functional areas (law, politics), organisations and organisational networks and professions. Accordingly, digital technologies cannot be thought of autonomously. Not only in their development, but also in their functioning, they are based on diverse forms of human labour.
The working group "Augmented Smartness" takes up this debate and tries to develop an integrated perspective on digital technologies. While "smartness" is often attributed to digital technologies, the project group takes up the concept of "augmentation", which stands for a genuine interweaving of social and technical components in action and understands "smartness" as a precondition-rich development goal of responsible and sustainable digitalisation. "Augmented smartness" thus implies a counter-concept to the idealisation and de-contextualisation of data and digital technologies. In concrete terms, this means making the complexities of data generation and cleansing visible, addressing the contingency of modelling and reflecting on the ambiguities in data analysis and context specificity, as well as the effects of the interaction of technology and human decision-making.
03.05.2022
WORKSHOP "THE DIGITAL CITY"
As a first step, the working group "Augmented Smartness" aims to address the (potential) use of data in public organisations. With a view to the "digital city", the members want to find out what opportunities and difficulties can arise in the digitalisation of urban planning and administration during a visit to the City Science Lab at HafenCity University Hamburg. How does the City Science Lab deal with these questions? What challenges arise in particular from the field of application in public administration? How is it possible to make the digital tools developed practical? The working group "Augmented Smartness" will explore these and other questions during a tour of the CityScienceLab and a subsequent workshop. They will be accompanied by interested practitioners from public organisations and engage in discussion with them.